Incorporating the heart of Edo
Posted:2019/7/19- Category:-Comments(0)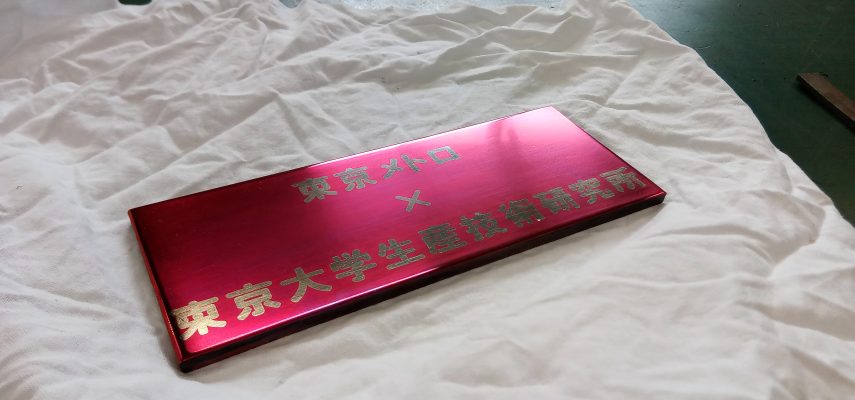 The nameplate was produced for ONG (Next Generation Upbringing Office). The nameplate was produced by the technique called "silver brazing", in which the bullion is first graved and then silver solder is poured!
Letters are graved by the machining center, and silver solder is poured.
What a luxurious finish!.
Please enjoy the collaboration between the cutting edge machining technology and the historical technique of Edo Chokin. 
ONG's page → http://ong.iis.u-tokyo.ac.jp/